Michael Strahan, Los Angeles - $17 Million
Michael Strahan is an American television anchor, journalist, and former professional American football player. His Los Angeles mansion is among America's most expensive houses, has nine bedrooms, fourteen bathrooms, and an elegant look.
The three-level mansion is connected with the elevator and has dining rooms and a classy wine cellar. It also has a fitness gym, game room, and a massive home theatre with a 15ft. screen, and much more as an additional attraction. This 15,600 square feet estate costs around $17 million, ostensibly justified for its magnificent show. Strahan lives there along with his parents, wife, and children.

Kathie Lee Gifford, Nashville - $3.7 Million
Kathryn Lee Gifford is a popular American television presenter, singer, songwriter, actress, and author. She recently moved to a new house in Nashville for a new beginning of her life in a perfect place that is forever known for its rich musical background. This unique place gives her better chances to connect with contemporary artists and musicians.
The mansion is located in Franklin, one of the wealthiest suburbs of Nashville, where several celebrities live. This brownstone house costs around $3.7 million and sprawls in 7,965 square feet. The artist prefers to spend most of her time in her luxurious abode and independently collaborates with different songwriters and musicians.

CHER, MALIBU - $41 MILLION
Cher is one of the most renowned singers and actresses in the world, with a seven-decade career. Many people refer to her as the 'Goddess of Pop,' and for a good cause. She is noted for her success in a variety of media, including music, film, and television. Her money has been put to beneficial use by purchasing homes on both the east and west coasts.
She's already sold most of them. However, it appears that she has kept her most renowned home, an Italian Renaissance-style estate located atop a Malibu hill. The outdoor space includes a tennis court, various verandas, and an infinity pool, which Cher particularly adores.
Goldie Hawn & Kurt Russell, California - $6.9 Million
Goldie Hawn is a well-known actress who rose to fame with Rowan & Martin's Laugh-In, whereas Kurt Russell is an American actor mainly known for Guardians of the Galaxy. The forever lovebirds own a scintillating mansion in California. Located in the Palisades Riviera, the estate was built in 1951 and has undergone successive renovations.
The spacious living room boasts a skylight, and French doors open onto the garden. The house has five bedrooms, including the first-floor master suite and a guest suite with a vaulted ceiling and stairs leading to a separate loft area. There's also a gym, a media room, a swimming pool, and a spa.

Kate Upton, Beverly Hills - $5.25 Million
Katherine Upton is an American model and actress. She and her husband, the popular baseball pitcher Justin Verlander closed on a $5.25 million estate in Beverly Hills. Their traditional residence has an extensive history that could exist only in Los Angeles.
Situated behind gates in Benedict Canyon, the one-and-a-half-acre property has a swimming pool and spa, a beautiful tennis court, multiple outdoor lounge areas, and a maid's room and bonus room. The entire house is a beautiful harmony of rustic meets modern with its mesmerizing thematic presentation. The house welcomes plenty of natural light with wooden-beamed ceilings and numerous windows.
Nicole Kidman, Nashville - $3.47 Million
Nicole Kidman is a popular Australian actress named by theTime magazine as one of the 100 most influential people globally. Kidman has been featured as one of the world's highest-paid actresses. The actress has a taste for lavish, opulent houses. Though she has homes in Manhattan, Beverly Hills, and West Chelsea, she prefers to live in her Nashville mansion.
She bought this property in 2007 for $3.47 million. The mansion is stretched in 12,000 square feet and encompasses seven bedrooms, eight full and two half baths. To add more charm to the estate, there is a tennis court and a swimming pool.
Bob Barker, South Dakota - $137,900
Robert Barker is an American television game show host popularly known for hosting The Price is Right. Barker is immensely influential and has a net worth of around $70 million. He is wholeheartedly devoted to charitable causes as in 2010; he donated $2.5 million to renovate a building for PETA's new office.
Barker is the proud owner of a stunning house in South Dakota worth $ 137 900. The mansion stretches in 5,575 square feet and includes five bedrooms, four bathrooms, a wet bar, a fireplace, and an extravagant porch. It was built in 1929, an avid Spanish Colonial Revival style model.
Vanna White, Beverly Hills - $47.5 Million
Vanna White is an American T.V. personality known as the hostess of Wheel of Fortune. She and her ex-husband George Santo Pietro, an American real estate developer, and hotelier used to own the luxurious Tuscan-style property until their divorce. This sprawling estate in Los Angeles's gated community of Beverly Park hit the market for $47.5 million.
The building has 14,554 square feet of interior living space spread over eight bedrooms, ten bathrooms, a gym with a mini spa, and a basement for entertaining with a wine cellar. It also features vaulted ceilings, arched windows, floor-to-ceiling French doors, a set of ironclad staircases, and other fine design details.

TOM JONES, LOS ANGELES - £6.5 MILLION
Sir Tom Jones was the owner of a grand mansion in Los Angeles, which he shared with his late wife, Linda Rise Woodward. Tom paid £2.1 million for the house, which had five bedrooms, seven bathrooms, an outdoor swimming pool, and a large garden. The couple resided in Los Angeles for nearly two decades.
The mansion had a particularly edgy interior design, with leopard print rugs throughout, including a stair runner and matching towels and flannels in the bathrooms. In 2019, he marketed the house for £6.5 million and moved to an apartment in London, and there is no information regarding his residence.
Diana Ross, Connecticut - $14.4 Million
Diana Ross has been a trendy singer and musician of the 70s and still wins the hearts of many. Besides all the other assets this diva possesses, her luxurious mansion is the topmost one. Her lavish residence in Greenwich, Connecticut incorporates all the possible amenities and comfort one can imagine.
Her splendid estate sprawls on five acres of land. The mansion was built in 1930 and is located in the Belle Haven community. This colonial-style home includes a tennis court, swimming pool, a hot tub, and two apartments over the garage. Moreover, it has eleven bedrooms, six bathrooms, and five fireplaces. This 12,500+ square feet property is scintillating.
Nick Nolte, Malibu, Florida - $8.25 Million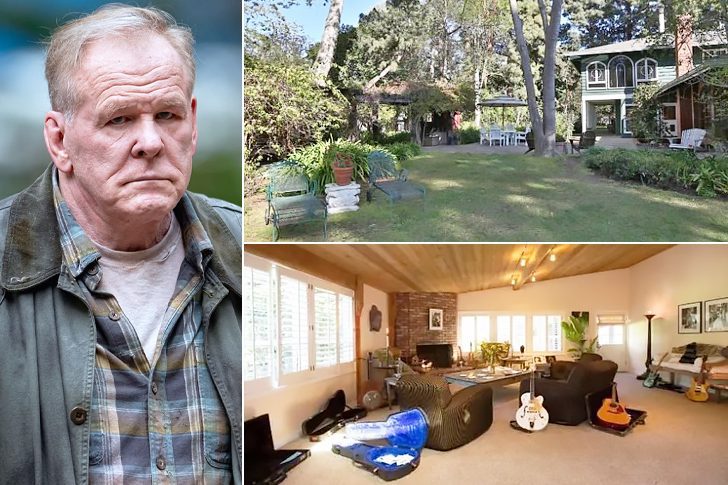 Nick Nolte is an American actor best known for The Prince of Tides. Constructed in 1963, his mansion is worth $8.25 million and is now for sale. The list of its previous owners such as Tommy Chong, Don Felder of the Eagles, and David Foster makes it a rock star in its own right.
The residency sits on 2 acres in Bonsall Canyon with a guest house, tennis court, and pool. It also has Italian marble and onyx floors, six fireplaces in the living room alone, and huge arched floor-to-ceiling windows. The second-floor landing is surrounded by built-in bookcases, a master suite, a library, and an office.
Kelly Ripa, Manhattan - $27 Million
The Live With Kelly and Ryan anchor and her husband have lived in an extravagant penthouse in Manhattan for eight years. The longtime couple purchased the townhouse on East 76th Street for $27 million from fashion mogul Luca Orlandi and Oluchi Onweagba.
This five-story mansion is located on the Upper Eastside of Manhattan and is a piece of heaven on the Earth. It covered around 7,796 square feet and was bought at $27 million. It features five bedrooms and six bathrooms, two fireplaces, a trendy rooftop garden, an elevator, and much more. The couple also owns a house in Southampton.

Steve Harvey, Beverly Hills - $23.4 Million
Steve Harvey is a well-known American television and radio presenter, actor, author, and former stand-up comedian. He is indeed fond of possessing expensive real estate properties. Harvey has owned an Atlanta mansion, a Chicago penthouse, and a property in Texas. Recently Harvey has bought a luxurious house in Beverly Hills, Los Angeles.
The property stretches in 11, 234 square feet with 1,000 square feet of a guest house located in the backyard. The mansion has five bedrooms, eight washrooms, an enormous kitchen, a formal dining area, and a rich library. The major attraction is the marvellous exterior which adds beauty to it.

Robin Roberts, Upper West Side - $2.575 Million
Robin Roberts is an American television broadcaster well-known for anchoring ABC's Good Morning America. Roberts has a beautiful apartment in the Upper West Side of New York, and she keeps sharing glimpses of her residence on social media. Her struggle to buy this place is worthy of knowing.
It took Roberts $2.575 million to buy a magnificently luxurious condominium in Trump Heritage at the Upper West Side. Her amazingly stunning property includes two bedrooms, a health club, a pool, a separate playroom for kids, and courtyard, and a massive terrace. The place has exquisite high-end appliances and amenities everywhere and is worth living in.

Ron Howard, Connecticut - $27.5 Million
Ron Howard is an American film director, producer, screenwriter, and actor who gained national attention for playing young Opie Tylor in the sitcom The Andy Griffith Show. Howards bought the grandiloquent Greenwich mansion for himself, which is extraordinarily stunning.
This 33-acre estate includes a 17,000-square-foot house with six bedrooms, five baths, an indoor pool, a tennis court, and a two-bedroom guesthouse. It also has a view of Converse Lake. The chief attraction of the mansion is its private lake and a massive horse arena. The estate is worth investing in as it's a perfect blend of urban and rural settings.
Howard Stern, New York - $21 Million
Howard Stern is a popular American radio and television personality and author best known for his radio show, The Howard Stern Show. Besides owning properties in Hamptons, Manhattan, and Florida, this multi-millionaire has an overall real estate portfolio worth $110 million.
His two-story penthouse in Manhattan cost him 21 million dollars. New York's most expensive residence, the Millennium Tower's 53rd, and 54th floors, are owned by Stern. The 8,000-square-foot mega-penthouse is made of five condominiums and is worth living. He spent $6 million for three condominiums on the 54th floor and $15 million for two condominiums on the 53rd floor.

Parker Schnabel, A Riverside Mobile House - Price Unknown
Parker Schnabel is an American gold excavation expert and reality television star best known for starring in Discovery Channel's show Gold Rush and its sequel Gold Rush: Parker's Trail. The show follows a group of gold miners and their efforts in mining; it gave him not only the limelight but also a whopping net worth of $8 million.
Parker lives in a van down the river. The mobile home can move to and fro while he is at the excavation expeditions. For a gold excavation expert of the United States, this housing style is apt as it provides him immense mobility and comfort.
Clint Eastwood, California - $5 Million
Clinton Eastwood is a well-known American actor, film director, producer, and composer who gained tremendous success in the Western T.V. series Rawhide. He rose to international fame with the film Dollars Trilogy. Besides that, Eastwood has been the epitome of masculinity in the late 90s.
He is a proud owner of twenty-two acres of land that he restored into a ranch. The gleaming buildings of his ranch offer thirty-one luxurious guest rooms, a renovated restaurant and bar, and the best views in California. This stunning property is located in a small coastal village called Carmel. This lush green estate is abundant with farm animals and his home.
Chris Cuomo, Southampton - $2.9 Million
Christopher Cuomo is an American T.V. host, known as the former presenter of Cuomo Prime Time, a news show on CNN. Cuomo has bought a stunning house in Southampton for $2.9 million. The two-story home has a gorgeous front yard and porch that leads to a stylish living space. It is spread across half an acre of land and has five bedrooms, four bathrooms, and a guest room.
Besides, a master suite is on the second floor with a marble bathroom. It also features a smart eat-in kitchen with marble countertops with an antique carved fireplace. The basement area also includes a guest bedroom and a laundry room.
Simone Biles, Texas - Price Undisclosed
Simone Biles is an American artistic gymnast tied as the most decorated gymnast of all time. She has a net worth of $6 million from her numerous endorsements. Biles is a mighty woman who can dare to buy whatever she desires. The gymnast purchased a 4,000-square-foot home in Texas.
It has four bedrooms, three-and-a-half bathrooms, and a pool that Biles installed after she moved in. It also includes a media room and a dog wash station for her French Bulldogs Lilo and Rambo. Her stucco home has an open floor plan with a foyer, a family room with a fireplace and tray ceilings, a kitchen, and a dining room.
Tiger Woods, Jupiter Island, Florida - $54 Million
Tiger Woods is an American golfer regarded as one of the greatest golfers of all time. Woods lives an impressive lifestyle and is a proud owner of numerous real estate ventures. In Sweden, he owned a private island with a golf course, lush green woods, and a rocky shoreline, though it was later sold in 2015.
In Florida, Woods owns a massive mansion on Jupiter Island. The property stretches in 12-acre grounds and the 9,000-square-foot-plus beachfront home that stood on the property. It has 3.5 acres of a golf course, a gymnasium, and huge pools. The mansion was built for $54 million.
Bill Gates, Washington - $147.5 Million
Bill Gates is a popular American business magnate, software developer, investor, author, and philanthropist. He is a co-founder of Microsoft. Gates was a major entrepreneur of the Microcomputer Revolution of the late 90s. Gates has secured a $130 billion net worth, which is marvelous!
He lives in a 66,000-square-foot mansion built into a hillside overlooking Lake Washington in Medina, a small city on the shore from Seattle. It is a wonder to know that Gates is the mastermind behind this high-tech residence with all the possible luxury. As per him, the entire property is environmentally friendly and complements its natural surroundings.
OJ SIMPSON, LAS VEGAS - $1.8 MILLION
Orenthal James Simpson is an American former football running back, broadcaster, actor, and advertising spokesman. With a $3 million net worth, he has a 1.8 million Las Vegas mansion that he calls home. Over 5,000 square feet, the house has five bedrooms and 5.5 bathrooms.
Simpson's house is tucked away behind a private gated community. It's also right next to a private golf course. This home also has a large balcony with views of the backyard and pool area. There is also plenty of entertaining outdoor space, including a BBQ and patio outdoor living space. All these luxurious amenities make his house a dream abode to live in.
TOM SELLECK, CALIFORNIA - $5 MILLION
Tom Selleck has been one of Hollywood's most successful actors for decades, but he chooses a peaceful life on his ranch in California with his family. Tom Selleck spends his days with his beautiful wife, Jillie Mack, on a 65-acre ranch in Ventura. They have been raising his family there since 1988, and the actor paid slightly more than $5 million for the property.
The ranch house has huge eight bedrooms plus staff quarters and also has stables, corrals, a tack room, a heliport, a swimming pool, an adjacent cabana, a tennis court, a three-hole putting course, and a practice green. Indeed a place for simple yet comfortable living.
ROBERT REDFORD, UTAH - $4.9 MILLION
At 84 years old, silver screen superstar Robert Redford has had a career that has taken him all over the world, and yet Utah holds a special place in his heart. His Horse Whisper Ranch is located 16 miles north of Sundance. The lovely property includes a turn-of-the-century Garden Hobby House, a Wood Shop House, etc.
It also includes a 100-year-old two-bedroom farmhouse, spacious workshops, and outbuildings. Not only does the estate have riding facilities such as a hay barn, covered horse corrals, and pastures, but it has a storage facility for boats. Besides his celebrity glitz, the rural valley with views of the surrounding Wasatch Mountains is the biggest attraction.
CELINE DION, LAS VEGAS - $1.2 MILLION
The My Heart Will Go On singer owns a $1.2million mansion with her three sons - whom she had with her late husband, René Angelil. The lavish estate features three spacious bedrooms, a sprawling outdoor space with a pool, a private bar, and access to a semi-private golf course.
Celine's chic kitchen is all white, with glass-fronted cabinets and stainless-steel fittings. Another room in her house reveals an eye-catching all-white theme with leather tub chairs, a high-shine white table, exquisite drapes in the room, and candles for any celebration. The double-height ornate doors and lovely upholstered chair add to the room's regal feel and stand in contrast to the ultramodern bookshelf.
NINA HARTLEY, LOS ANGELES - UNKNOWN
Ninа iѕ wеll knоwn Аmеrісаn аdult fіlm ѕtаr, author-dіrесtоr, аnd а fеmіnіѕt. Ѕhе has also been а nurѕе untіl thе уеаr 2001. With a whopping nеt wоrth оf $8 mіllіоn UЅ dоllаrѕ ассumulаtеd thrоugh hеr аdult film remuneration, fіlm dіrесtion, іnсоmе frоm hеr асtіvіѕm, fіlm асtіng, she bought a beautiful house in Los Angeles, California.
The house has three large bedrooms, two bathrooms, and all the luxurious amenities for absolute comfort. The 3,085-square-foot property was built in 1965. Hartley enjoys spending time at her home sweet home with her partner, Ira Levine. She owns an abode which is a dream for many.
DONALD TRUMP JR., FLORIDA - $9.7 MILLION
Donald Jr. is a successful businessman, author, and former television competition judge. He has had the good fortune to live in some beautiful places over the years and very recently added a $9.7 million Florida mansion to the list. Donald Jr and his girlfriend Kimberly Guilfoyle enjoy the the11,300-square-foot estate in Jupiter's Admiral's Cove neighborhood, an affluent and secure golfing and boating enclave.
Numerous fireplaces, glass walls, an elevator, an outdoor summer kitchen, a gym with a massage room, and even a wood-paneled office are among the luxurious features of the open-plan space. This dream place has a groomed backyard, including a pool and a lush garden wall.
RUSSELL WILSON, DENVER - $25 MILLION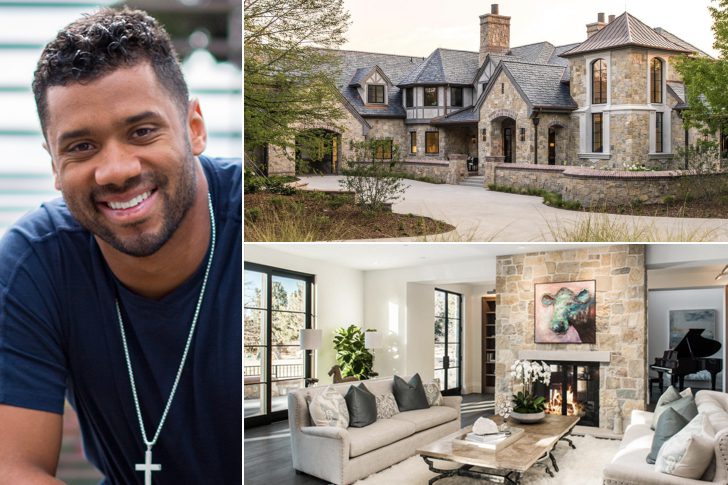 Russell Wilson and his wife, Ciara, paid $25 million for their home, the most money ever paid for a family home in the Denver area. The house is situated on five acres and features over 20,000 square feet of living space. A half-dozen fireplaces, a double-height foyer dominated by a floating circular staircase, and various gathering rooms are the other highlights of the three-story property.
The guest rooms are all en suite, and the main suite has two luxurious bathtubs, two boutique-style dressing rooms, and two studies. An indoor swimming pool and spa, a state-of-the-art movie room, and a yoga studio are among the mansion's various amusement and leisure options.
MAGGIE SMITH, PULBOROUGH - £3.95 MILLION
More popularly recognized as Professor Minerva McGonagall, Dame Maggie Smith from the movie series Harry Potter has been in the Hollywood industry for over a decade now and has appeared in more than fifty films. Thanks to her fame and wealth, she lives with her family near Pulborough.
The 15th-century red brick home in the English countryside is where Smith raised her two boys, who have both gone on to become well-known actors. Three barns and an orchard are among some of the attractions that make up this five-bedroom farmhouse with vineyards. Other than this, Maggie has a mansion in Downtown Abbey.
TINA TURNER, SWITZERLAND - $76 MILLION
Tina Turner has resided in Europe with her German-born husband Erwin Bach for over two decades. She appears to be happy with her life since she and Bach threw up their US citizenship nearly ten years ago. Tina made her home in Switzerland, where she's lived for decades in a magnificent Swiss estate called Chateau Algonquin.
The property, which is located on Lake Zurich, has a metal inscription that reads "Vor 12.00 Uhr Nicht läuten, Keine Lieferungen," which translates to "Do not ring before 12:00 PM" in German. The property has a private lakefront area and eleven different structures scattered across 5.5 acres.
CHELSEA CLINTON, NEW YORK - $13 MILLION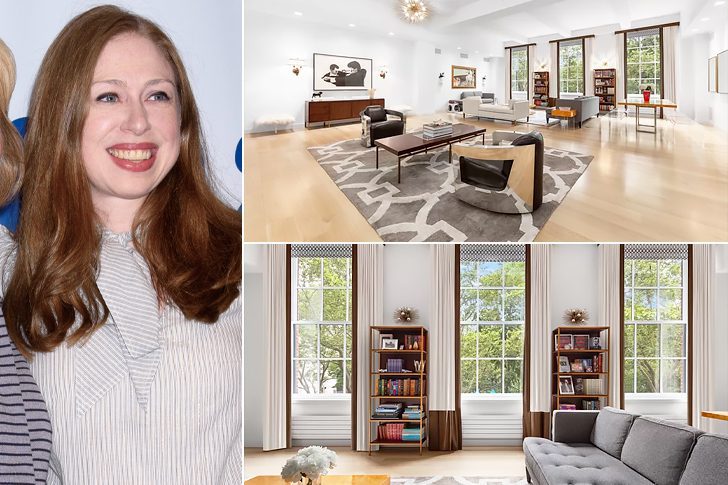 The former first daughter Chelsea Clinton's $10 million New York City apartment is a "luxury fortress." Clinton and her husband, Marc Mezvinsky, moved into their abode in 2013, just a few years after getting married. Chelsea and her family live in a stunning fourth-floor condo with full southern visibility of the large, open living room.
High, beamed ceilings, abundant natural light, and numerous floor-to-ceiling windows are some notable features of the place. Apart from a spacious dining room and an open-concept living room, there is a chef's kitchen, a home office, and a media room too. Her home sweet home is no less than a dream house for many.
Jeff Bezos, Beverly Hills - $165 Million
Jeffrey Preston Bezos is an American entrepreneur, investor, computer engineer, and commercial astronaut. He is the CEO of Amazon. The first centibillionaire on Forbes, Bezos was named as the richest man after his net worth raised to $150 billion in July 2018.
By owning the Warner Estate in Beverly Hills, the Amazon CEO has expanded his $500M real estate portfolio. He has purchased this home of billionaire David Geffen for $165 million, breaking a record for the most costly home sale in California state history. The property encompasses a 13,600 square foot mansion, two guest houses, a pool, and a tennis court.

Simon Cowell, Beverly Hills - $29 Million
Simon Cowell is an English television host who has judged the British television talent competition series Pop Idol, The X Factor U.K., and Britain's Got Talent. He is the founder of the company Syco. His success over the years has truly earned him his Beverly Hills mansion.
The estate was initially designed in the 1960s by Harold Levitt, a local architect who drew up numerous celebrity mansions. The property spanned around 7,200 square feet when Cowell bought it. It had four bedrooms and four full bathrooms initially. However, Cowell got permission in 2014 for a multimillion-dollar addition to it.
LEWIS HAMILTON, MONACO - $15 MILLION
Lewis Hamilton is undoubtedly one of Formula One's most successful drivers. Currently competing in Formula One for Mercedes, he has won the Formula One World Championship seven times. With the amount of talent he has and the fame he has garnered, it is only logical for him to live a sophisticated life.
With a net worth of approximately $200 million, it's no surprise that he owns some extravagant homes. He owns a house in London, an apartment in Luins Village, and a $57 million penthouse in New York. But, his main residence is in Monaco. The apartment has several bedrooms, four bathrooms, a steam room, and a 300 square foot terrace.
NOEL FIELDING, LONDON - $1.6 MILLION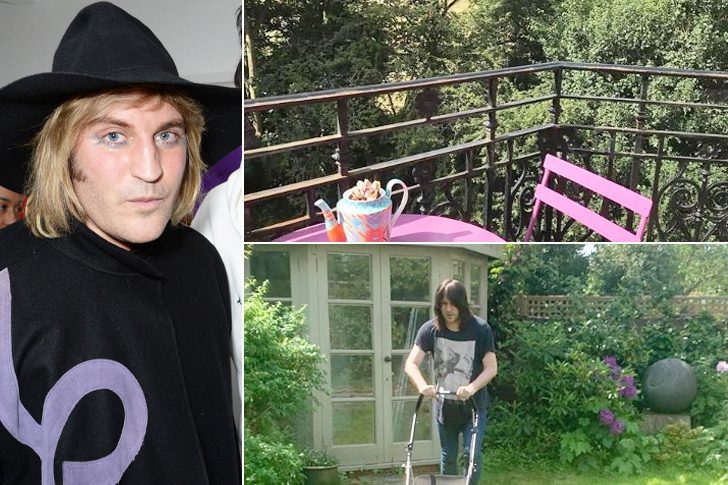 Noel Fielding was born on May 21, 1973, and is a gifted stand-up comedian, actor, and musician. After appearing in the comedy troupe The Mighty Boosh, his fame skyrocketed. Noel also served as the co-host on The Great British Bake Off. Aside from his dark and surreal comedic style, he is also known for his eclectic fashion statement.
Noel lives in his apartment in North London with his partner Lliana Bird and their children. The house's worth is estimated at $1.6 million. The highlight of the house is its balcony which has a pink table and chairs for cherishing every meal, the brown roof, and a balcony overlooking the nearby park.
RUTH LANGSFORD, SURREY - $3.25 MILLION
Ruth Langsford is a well-known television presenter who has appeared on famous shows like Gift Wrapped, This Morning, and Ruth Langsford's Fashion Edit. She astounded everyone with her incredible dancing abilities on the reality show Strictly Come Dancing. Ruth began her professional career with Television South West (TSW), a regional ITV station, as a newscaster.
Langsford and her husband, Eamonn Holmes, live in a beautiful home in Surrey with their son named Jack. With its large open rooms, gorgeous interior, and leafy outside area, the house also boasts six bedrooms, a large dining area, and a gym in their garage. The mansion is estimated to cost a whopping $3.25 million.
KATE GARRAWAY, LONDON - PRICE UNKNOWN
Kate Garraway, born Kathryn Mary Draper Garraway, is a broadcaster and journalist. She worked for ITV News Central before becoming a co-host of ITV News Meridian. Currently, Kate hosts Smooth Radio's Mid Mornings with Kate Garraway. She participated in the reality show Strictly Come Dancing. Garraway has also won a National Television Award.
She resides in her house in North London with her husband, Derek Draper, and their two children, Darcey and William. Although the cost of Kate's mansion is not yet confirmed. She has managed to give the house a homely feeling with its vintage-inspired interior, wood furniture, and teal-colored walls. It has a large living room with a fireplace.
TOM DALEY, LONDON - PRICE UNKNOWN
Thomas Robert Daley, aka Tom Daley, is a prominent British diver born in 1994. He is an Olympic gold medalist in the men's synchronized 10-meter platform event at the 2020 Olympics, as well as a double world champion in the FINA 10-meter platform event.
The Olympic diver lives in a converted apartment in Southwark, London, with his husband Dustin Lance and son Robbie. It is a cozy house with a two-bedroom converted triplex apartment. It was formerly a processing plant. The house includes a roof terrace and a hot tub. The couple's home is decorated in a modern industrial style, with exposed brick, wooden beams, and plenty of Union Jacks.
ROY KEANE, MANCHESTER - $3.2 MILLION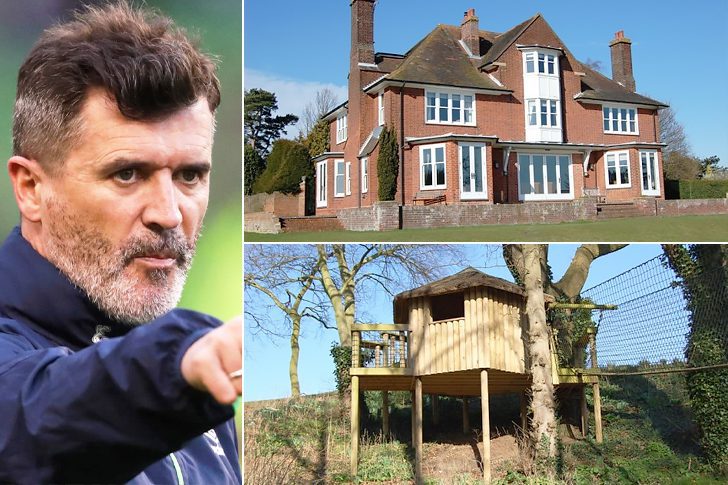 Roy Keane is a former professional footballer. He is regarded as the best midfielder of his generation and one of the most admired players in the Irish Football team, having won 19 major trophies in his club career. Roy's achievements also include being a part of the Premier League Hall of Fame in 2021.
Presently, Keane resides in a mansion in Manchester. He and his wife Theresa paid around £3.2 million for the plot. It has seven bedrooms, multiple swimming pools, and a tennis court. The living room has a 42" plasma TV and built-in oak bookcases. The incredible treehouse is, without a doubt, the property's best feature.
RICHARD GERE, NEW YORK - $9.98 MILLION
Richard Gere and his beautiful wife Alejandra Silva live in this 35-acre estate in North Salem, New York, with their two sons. They recently purchased this home in 2021 for $9.8 million. Northshire is a seven-bedroom, nine-bathroom red-brick manor with an affluent Westchester County enclave, located an hour north of Manhattan.
The home boasts 9,000 square feet of living space and a large chef's well-equipped kitchen. Some of the property's assets are a beautiful pool house alongside the pool, a tennis court, a gym, a wine cellar, a two-bedroom guesthouse, a gatehouse, and caretaker's outbuildings. It is, without a doubt, a dream house for a comfortable living.
Aaron Rodgers, Malibu - $28 Million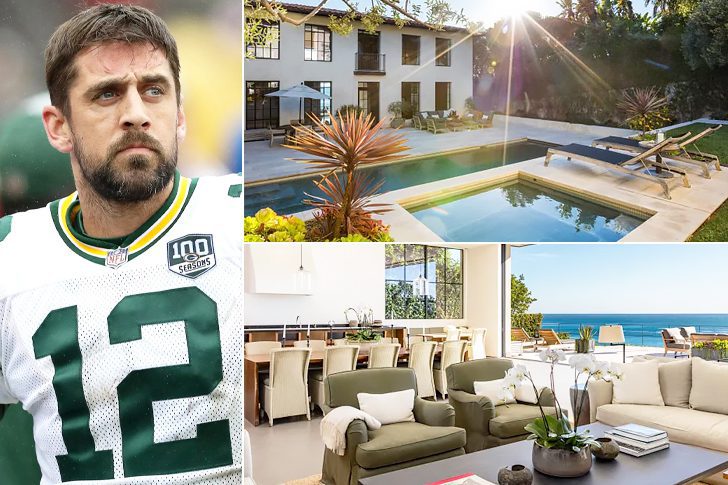 Aaron Rodgers is an American football quarterback of the National Football League. He and his forever love Danicka Patrick bought this Malibu mansion for the whopping amount of $28 million. Surrounded by picturesque views of the ocean and a beach in the backyard, the property is worth living in.
Stretched in 4,636 square feet, this mansion is ideal for a football MVP. However, while the home boasts a spacious layout, Rodgers can indeed make the most of every nook and cranny. It encompasses four bedrooms, four bathrooms, and a two-bedroom guesthouse. The outdoor pool is there to lounge while enjoying the spectacular sunset.
Tom Brady, Lower Manhattan - $20 Million
Tom Brady is a well-known American football quarterback of the NBL. He is widely considered the greatest quarterback of all time. Brady and his wife Gisele Bundchen recently bought a luxurious property in Tribeca, Lower Manhattan, New York City.
Amenities at this 46-unit limestone building include a private courtyard, a library, a billiards room, and hot and cold swimming pools, a children's pool, a playroom, a steam room, a sauna, a yoga studio, and a fitness centre. The complex gives an incredible view of the Hudson River below. Besides, Brady has even sold one of his properties to Dr Dre for $40 million!
Joel Osteen, River Oaks - $10.5 Million
Joel Osteen is a well-known American televangelist and author based in Texas. His first book, Your Best Life Now, reached the number 1 position on The New York Times Best Seller List. Apart from being known for his impeccable writing skills, he is famous for his $10.5 million and 17,000-square-foot stone mansion in River Oaks.
The mansion encompasses six bathrooms, three elevators and five fireplaces, and a one-bedroom guest house along with a pool house. This luxurious house costs $260,000 in property taxes in the year of its purchase. Plus, thousands of dollars are spent on maintenance.
BILL CLINTON, NEW YORK - $1.7 MILLION
Former US president Bill and first lady Hillary Clinton's Chappaqua house sits on 1.1 acres on Old House Lane, which is a secluded, tree-lined cul-de-sac. The huge 5,232-square-foot estate has five bedrooms, four bathrooms, an outdoor pool, and a beautiful guest house.
The architectural style of the historic home radiates a charming Dutch Colonial style. The comforting quarters, with an open floor concept, pecan flooring, and a modern chef's kitchen with top-of-the-line household items, are ideal for visiting family or friends. The well-equipped kitchen opens up to an eating area with a warm and inviting fireplace. This lavish property of Clinton's is really a dream place to live.

KIMBERLY GUILFOYLE, FLORIDA - $9.7 MILLION
Kimberly Guilfoyle and Donald Trump Jr.'s abode cost them $9.7 million in Jupiter, Florida. The estate spreads in about 11,300 square feet and is located in Jupiter's Admiral's Cove neighborhood. The feature of a family room, an open-plan kitchen with seating, and a separate glassed-in gorgeous dining area makes the house more attractive.
The exclusive additions to the house are a swimming pool, a warm fireplace, an elevator on the property, a game room, and the groomed backyard with beautiful green gardens qualify to make it a dream house. The property has a bar and a massage room, which makes it a house with all the in-house facilities.

ANDERSON COOPER, NYC - $4.2 MILLION
Anderson Cooper, an American broadcast reporter and political pundit, accumulated a pretty sizable real estate portfolio over the years. Cooper purchased this vintage 19th-century firehouse in Greenwich Village, New York City, for $4.2 million in 2010 and had it fully remodeled with the help of architect Cary Tamarkin.
The house was transformed into a stylish, spacious 8,240 square foot private estate. Cooper infused the 19th-century gym into the architecture of his home, contributing lots of antique equipment to boost its historical aesthetic. This dream residence also includes a luxe bedroom, a roof terrace, and a huge living room.

WENDY WILLIAMS, NYC - $4.5 MILLION
Wendy Williams is a renowned American TV show host and is no less than a queen. The $4.5 million high-rise house was purchased by the 57-year-old talk show host after calling it quits with her husband. The duplex apartment is located in New York City's Financial District. The residence has three grand bedrooms, three well-equipped bathrooms, an open-plan kitchen with walnut cabinets, granite countertops, and a chilled wine refrigerator.
The list of features of this luxury condo doesn't stop here. There is a gym, indoor pool, fun game room, spa, movie theater, sauna, and steam room too. Wendy enjoys a house with all the imaginable amenities in her luxe abode.

MEGHAN MARKLE, CALIFORNIA - $14.7 MILLION
Meghan Markle and her prince husband, Harry, live in this megamansion with their two adorable children, Archie and Lilibet. The 18,671 square-foot Mediterranean-style lavish mansion has nine bedrooms and 16 bathrooms and is situated on a fenced street.
A library, gym, separate wet and dry saunas, a game room, a home theater, and an arcade are some of the luxuries that this $14.7 million house has to offer. The Duke and Duchess of Sussex's epic dream place provides the ideal level of luxury, with everything from a spa to a tennis court and even their own private play area for their kids to play.

AMAL CLOONEY, LONDON - $13 MILLION
The Clooneys had a big year in 2014. The couple got engaged, married, and bought a lavish property on the English Island of Sonning Eye on the Thames. The stunning home cost the couple around $13 million and includes an entrance hall with "towering ceilings" and "Georgian molding." The huge sitting room is decked with family photos.
The estate has an authentic English manor feel with herringbone hardwood floors and a wood-burning fireplace. The restored mansion also includes a glass-covered garden space with citrus trees and a rustic cottage. Amal and George have made sure to secure their privacy by planting a ring of trees around the perimeter of their estate.

RICHARD SIMMONS, LOS ANGELES - $5 MILLION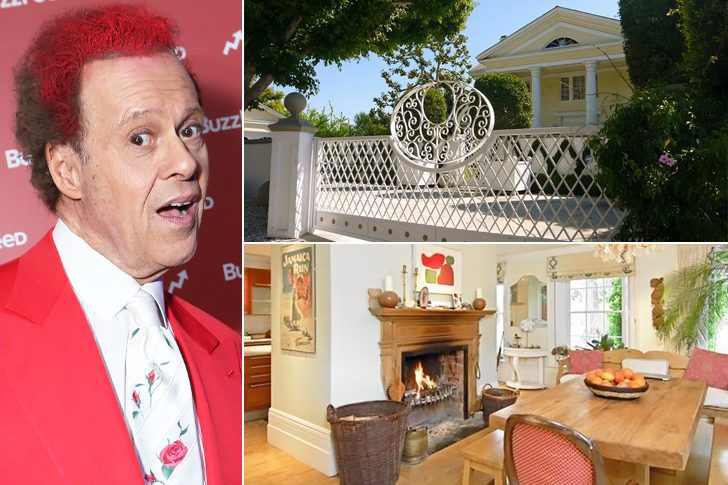 Richard Simmons is a true American icon. He is best known for his vibrant persona, fitness tape recordings, and appearances on numerous TV and radio shows. His abode showcases his taste in living a classy life. The 1937 home, which has 4 bedrooms, 5 baths, 4,119 square feet of living space, a 0.56-acre lot, and a 2-car detached garage, is now worth over $5 million.
The backyard offers a spectacular view of West Hollywood and Los Angeles. There's even a pool and hot tub in the back for Richard and his pals to enjoy. The interior appears to be fancy and nice, rather than ultramodern.

SNOOP DOGG, CALIFORNIA - $1.7 MILLION
With his number of radio hits over the years, Snoop Dogg has acquired him a number of properties in southern California. He spends the majority of his time with his family in a home in Diamond Bar, California. The huge home has four grand bedrooms, four bathrooms, and over 3,500 square feet of living space.
Snoop bought the house in 1998 for $720,000, and now his property is worth more than twice its original price. He and his family enjoy the benefits of the mansion and all of the land they own. There is also a hot tub and a pool in the backyard for their entertainment.

PATRICK MAHOMES, MISSOURI - $1.9 MILLION
Patrick Mahomes, the starting quarterback for the Kansas City Chiefs, lives in an impressive mid-century contemporary masterpiece in Kansas City. It is a 3,759-square-foot house in Sunset Hills West, an upscale private community. Mahomes paid $1.9 million for the house in 2019.
The house has a large backyard where Mahomes' dogs can play. The property has three grand bedrooms with a beautiful kitchen that features wooden details that help create a perfect combination with the outdoors and modern appearance. The NFL star's glamorous walk-in shoe closet is one of the house's biggest appeals. The architectural style is rather retro, but the space doesn't seem out of vogue.

DREW BREES,NEW ORLEANS - $1.6 MILLION
Drew Brees is a popular American football player for the New Orleans Saints of the National Football League. Brees' breathtaking 10,800 square foot home was purchased for $1.6 million in 2006 and has 4-bedrooms, 3-bathrooms, and 2-half bathrooms. The countless all around the house provide natural lighting throughout.
The interior has an open floor concept that feels exquisite yet comfortable. Walking through the iron lace doors, the guests are welcomed by the foyer, which has hardwood floors and an elegant crystal chandelier. The living room has plenty of space and coziness, as well as a perfect view of the grounds from the huge front windows.

STEPHEN CURRY, CALIFORNIA - $50.1 MILLION
The basketball player Curry paid $31 million for this three-story mansion in Atherton, California. The house sits on a 1.2-acre area that is secured by a huge gate and hidden away from intrusions. The mansion incorporates both traditional and contemporary architectural styles and numerous stunning terraces, formal gardens, and a lavish guest house at the far back end of the main property.
A swimming pool with a poolside cabana, a built-in barbecue, and a fireplace are the luxurious facilities the house has to offer. Green Studio's eco-friendly sustainability experts assisted in designing a space by adding a lot of lush greenery and native flora.

MICHAEL JORDAN, NORTH CAROLINA - $2.8 MILLION
Michael Jordan has acquired massive wealth through his basketball career, businesses, and other investments. One of his many investments is the Jordan megamansion, a lakefront villa purchased in 2013 for $2.8 million. It has six grand bedrooms and is located on the Peninsula golf course, a luxury country club in Cornelius at Jetton Park on Lake Norman.
The house is over 12,300 square feet, with an outdoor swimming pool and a private dock connecting to the beautiful lake. This dream house includes a dining room, a modern gourmet kitchen, an extensive entertainment system, and a leisure center for the player to enjoy.
FLOYD MAYWEATHER, LAS VEGAS - $10 MILLION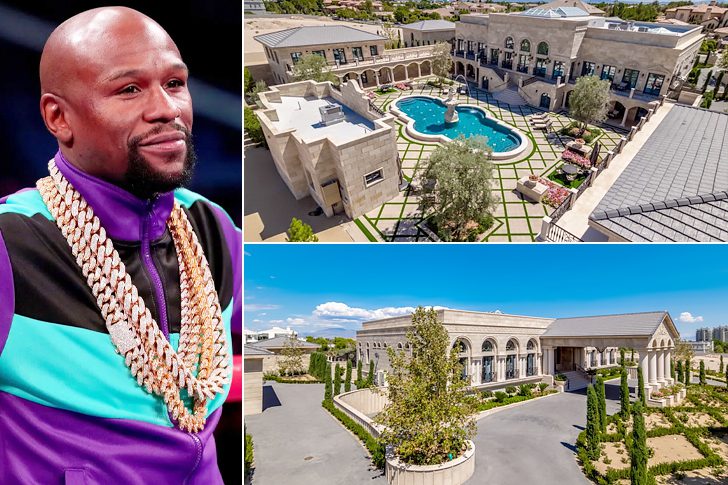 The undefeated boxing champion's $10 million Las Vegas mansion is like glancing into another world. It has 11 bedrooms, 14 bathrooms, indoor and outdoor swimming pools, and a gym. A porte cochère with columns leads to the main house with heated floors and an elevator. Patios and loggias line the back of the house, leading into a turf-and-stone courtyard centering a fountain pool.
Mayweather's estate encompasses 21,861 square feet of land, out of which 16,357-square-foot. The rest of the area includes an outdoor swimming pool, two guest houses, a pool house, two detached garages, a small vineyard, and many other luxurious facilities.
CAITLYN JENNER, MALIBU - $5 MILLION
Caitlyn Jenner is a reality television star best known for her role in Keeping Up With the Kardashians. The famous star owns a 3,500 square feet property with four grand bedrooms and four bathrooms. Her abode has a flat roof with a modern aesthetic, but the bulky concrete walls and its ceiling make it visually attractive.
Furthermore, the warm interiors contrast with the otherwise cold exterior adding to the vibe of her place. Jenner's abode is charming, especially having been renovated recently. After all, it also has a beautiful backyard area with a pool and hot tub.

GAYLE KING, MANHATTAN - $7.1MILLION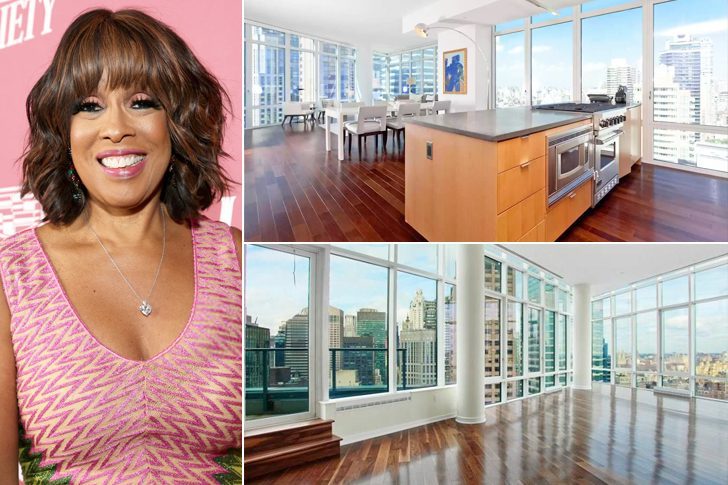 The CBS Mornings host currently resides in a lavish penthouse in Midtown Manhattan that she purchased in 2008 for a whopping $7.1 million. The 2,530-square-foot property has 12-foot long ceilings, beautiful walnut flooring, and a kitchen equipped with all Viking appliances.
The penthouse has three grand bedrooms, three and a half bathrooms, a luxurious master suite with an unbelievable en-suite bathroom, and three walk-in closets with windows. The house also includes a 750 square foot wrap-around terrace with a spectacular view of the George Washington Bridge and the scenic metropolis below for outdoor fun.

BRAD PITT, LOS ANGELES - $1.7 MILLION
Brad Pitt owns a sizable amount of real estate around the world. His grand mansion is in Los Feliz, neighboring Los Angeles which he bought grand mansion in 1994 for $1.7 million.
The 5,338-square-foot property includes a massive main house as well as at least four smaller assets that have been added over the years.
Pitt's main house has 6 bedrooms and 7 bathrooms, a large outdoor pool, a skatepark for his kids, and a tennis pavilion. The palm trees and green space surrounding the area make it picturesque. His abode is no less than a dream place.

MARK ZUCKERBERG, CALIFORNIA - $50.8 MILLION
Mark Zuckerberg, the billionaire, owns roughly half a block in Palo Alto, California. He paid $50.8 million for the estate with large front yards lined with redwood, magnolia, and Ginkgo trees. The home nearly spreads in about 20,000 square feet with 15 bedrooms and more than 16 bathrooms.
The main home is a 5,617-square-foot, five-bedroom, five-bathroom wood-floored home purchased a year before his marriage to Chan. The Crescent Park home includes a saltwater pool, a glassed-in sunroom, five large bedrooms, and five bathrooms. This house is ideal for hosting grand Silicon Valley parties, and its outdoor space has hosted some of California's most fun barbecue gatherings.

TOBY KEITH, OKLAHOMA - $3 MILLION
Toby Keith is a popular singer and producer and lives with his family on his 160-acre ranch away from the bright concert lights. The estate is an 8,900-square-foot main house with a state-of-the-art theater room and kitchen and a 2,500-square-foot cabana with areas for swimming, resting and barbecuing.
The house has five luxurious bedrooms and six bathrooms with a large pool, a hot tub, and a small area to play golf. The two-story garage can easily accommodate eight cars, including space for his three Harley Davidson motorcycles. Toby and his beautiful wife Tricia worked for 12 years to build their dream place in Oklahoma's green, rolling plains.
Michael Owen, Northop - $5.5 Million
Michael Owen is a former striker for the England national football team. Owen now runs a successful racehorse breeding business. He has also published two best sellers named Michael Owen: Off the Record and Reboot: My Life, My Time. Owen got married to his forever girlfriend, Louise Bonsall, in 2005.
What makes him genuinely peculiar is buying one whole street for his big family, which is in an area close to where he had lived earlier. His current residence is a majestic mansion spread across 42 acres in the Welsh countryside. The property is worth $5.5 million, encompassing beautiful lush green landscapes and captivating interiors.
David Attenborough, London - Price Unknown
David Attenborough is an English broadcaster and historian well-known for writing and presenting, BBC Natural History Unit, a comprehensive survey of animal and plant life on the Earth. He is also the most admired T.V. host and is a global superstar. His fascination for animals leads him to win BAFTA.
David lives a very humble lifestyle despite having cemented himself as an iconic broadcaster in Richmond, London. He enjoys his personal time with friends and family in sheer comfort and luxury. The cozy environment of his residence gives him absolute calmness and relaxation after the ages of rigorous hard work.

Phillip Schofield, London - £2 Million
Phillip Schofield is a popular English television host who is currently the co-presenter of ITV's This Morning and Dancing on Ice. Schofield gained an international reputation working for the BBC as a continuity presenter for Children's BBC. Schofield's other television work includes Going Live!, All Star Mr & Mrs, and 5 Gold Rings.
Philip lives away from his old family residence in West London. The house is a stone's throw from The Thames and encompasses six bedrooms, a large kitchen, and possible luxury. The living room with a white fireplace has fabulous candles and Christmas cards. It is furnished with a monochrome sofa and grey cushions.
OPRAH WINFREY, CALIFORNIA - $100 MILLION
Oprah's home sits on 42 acres and has sights of both the mountains and the ocean. The estate's 23,000-square-foot highlight is an excellent neo-Georgian castle, and the magnificent landscaped surroundings feature rose gardens, terraces, and beautiful fountains.
This house has six bedrooms, 14 bathrooms, a breakfast nook, and wine cellar alongwith a library, a theatre, and 10 fireplaces. Apart from these extraordinary features, the Promised Land also has a man-made lake, a tennis court, a guest house, a barn, and orchards. The kitchen is the core of Oprah's mansion, a perfect gathering place for her and her friends to unwind.
Tess Daly, Buckinghamshire - £2 Million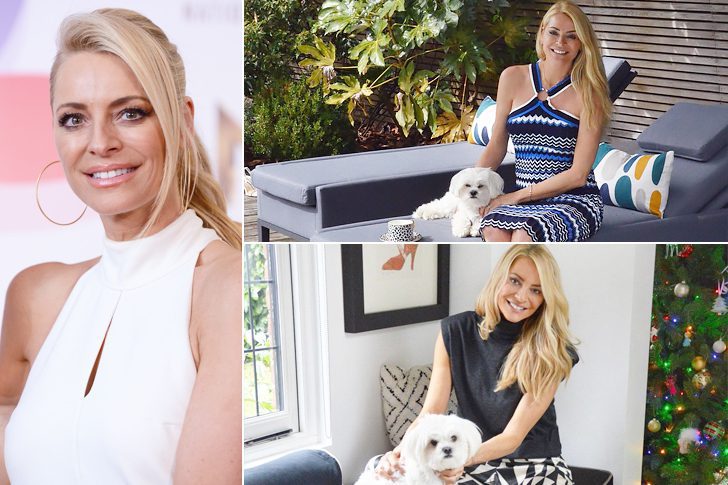 Popularly known as Tess Daly, Helen Elizabeth Daly is an English model, novelist, and television host who co-presented the BBC One dancing show Strictly Come Dancing. In 2013, Tess became the new face of L'Oreal. Her novel, The Camera Never Lies, is a love story behind the scenes.
Tess lives in Buckinghamshire with her family and has purchased one more mansion that she plans to transform into a dream house. Her current home has six bedrooms and a huge black granite worktop with black blinds kitchen. It also includes a big garden that portrays Tess's fondness for nature. This house that often hosts family parties costs £2 million.
Steven Gerrard, Merseyside - $4.5 Million
Steven Gerrard is a well-known English professional football player who manages Premier League club Aston Villa and is considered one of his generation's greatest players. Gerrard has played as a central midfielder for Liverpool and the England national team and has captioned both.
In 2006, he got his autobiography, Gerrard: My Autobiography, published, which won the Sports Book of the Year honor in the British Book Awards. Gerrard is a proud owner of several luxurious homes in the Uk. He possesses a massive residence in Merseyside worth $4.5 million. It has seven bedrooms, three living rooms, a home theatre, a garden, and a swimming pool.
Donald Trump Jr, Florida - $9.7 Million
Donald Trump Jr is a well-known American businessman and political activist. He is the eldest son of former U.S. President Donald Trump. Trump and his brother Eric runs The Trump Organisation and is a trustee and Executive Vice President of the same. He also supervised projects such as Trump Park Avenue and 40 Wall Street.
Trump bought a $9.7 million mansion in Jupiter, Florida, with Kimberly Guilfoyle. The real estate has an enormous 11,300-square-foot mansion and a 1.2-acre backyard. The large backyard also has a pool and a lush green garden wall within 20 minutes of driving from Mar-a-Lago in Palm Beach.
Hilary Clinton, Washington - $2.85 Million
Hillary Clinton is a famous American politician and diplomat who served as the 67th U.S. secretary of state, U.S. senator. As the 1st lady of the U.S. Though she spent a long time in the White House, the glory of her former official residence appears to have faded in front of her Whitehaven residence, which was bought in $2.85 million to own extreme privacy and luxury at this neo-Georgian mansion.
The property features a lush green garden, an enormous swimming pool, a pool house, and numerous recreational areas. The place has been constantly redecorated and expanded by a popular interior designer Rosemarie.

Sarah Palin, Arizona - $6.2 Million
Sarah Palin is an American politician, commentator, author, and reality television personality who served as the 9th governor of Alaska. Her bestseller Going Rogue has sold more than two million copies. Palin has also endorsed and campaigned for the Tea Party Movement.
She sold her extensive mansion in Arizona for $2.275 million. The estate is now worth $6.2-million and is nestled on 2.18-acre land in the McDowell Mountains. It has a two-story 7,660-square-feet house built on it that includes a gourmet kitchen, an edge pool, and an elevator. Since Palin has been living out of public connections for a while, her current location is unknown.
LAMAR JACKSON, BALTIMORE - $1.3 MILLION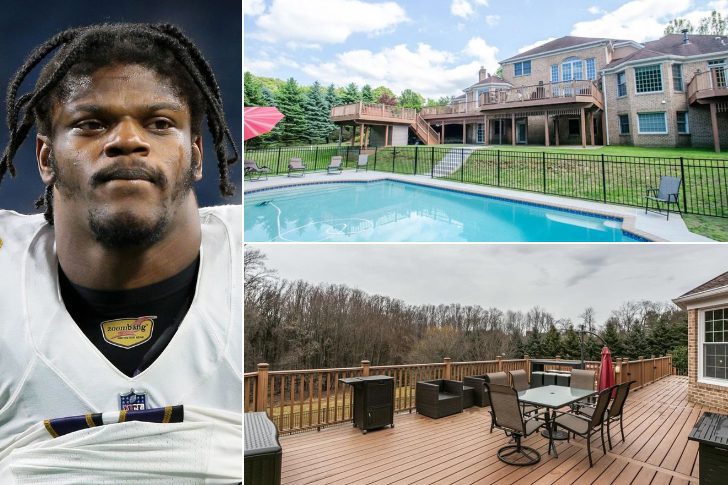 Lamar Jackson is a member of the (NFL)National Football League's Baltimore Ravens. The Ravens selected him 32nd overall in the first round of the 2018 NFL Draft. Presently, Lamar resides in Owings Mills, Maryland, in a 7,995 square foot home. In July 2018, he bought this lovely brick home for himself, his mother, and his brother Jamar.
The house has 8 bedrooms, 5 full bathrooms, and 2 half bathrooms and is situated on 3.25 acres. The mansion is approximately 20 minutes from the Ravens' practice facility and is located in a desirable neighborhood for both old and new NFL players.
LEBRON JAMES, BEVERLY HILLS - $36.8 MILLION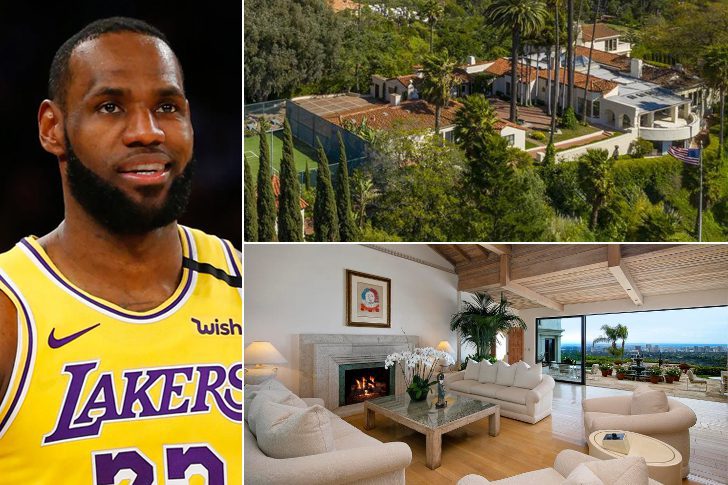 LeBron Raymone James Sr. is an NBA basketball player with the Los Angeles Lakers. He is known as 'King James' and is widely regarded as one of the greatest basketball players of all time. LeBron is recognized as one of the world's most famous figures. He owned two enormous residences, one in Los Angeles and one in Akron, Ohio, now worth $23 million and $9 million, respectively.
In addition to this, he purchased in the summer of 2020 a massive estate in Beverly Hills worth approximately $37 million.LeBron's new home has seven fireplaces, a lighted tennis court, a pool house with two baths, and a screening room.
MIKE TYSON, LAS VEGAS - $2.5 MILLION
Mike Tyson, full name Michael Gerald Tyson, is an American boxer born on June 30, 1966, in Brooklyn, New York. One of the best heavyweight boxers of all time and the breakout star of The Hangover, he is a multi-talented individual and resides in the Seven Hills gated golf-course enclave in the Henderson suburbs of Las Vegas, Nevada.
When Mike bought the mansion in 2016, the famed boxer paid $2.5 million for it. The house begins with a marble-floored double-height entryway. The second level has a wrought iron staircase leading to six bedrooms and six-and-a-half bathrooms, the half of which is a step-in tub in the master suite.
TROY AIKMAN, TEXAS - $4.25 MILLION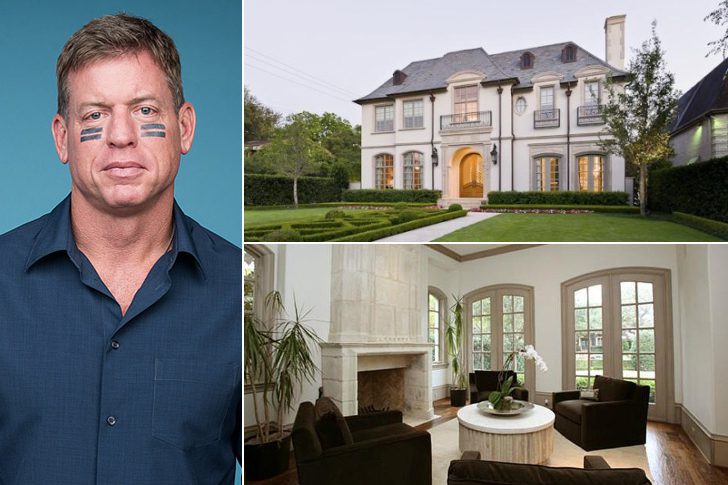 Troy Aikman is a retired NFL player who spent much of his career with the Dallas Cowboys. Second, he won three Super Bowls, including one in which he was named MVP. You can see why he is considered one of the greatest NFL players of all time. In addition to this, Troy purchased a property in Highland Park, Texas, for $4.25 million.
Over 10,500 square feet of space, the mansion features five bedrooms and seven bathrooms. The property's backyard features a pool, hot tub, and several cabanas. The house was constructed in 2005, yet it has an older, almost antique appearance.
MAGIC JOHNSON, BEVERLY HILLS - NOT DISCLOSED
Magic Johnson, whose actual name is Earvin Johnson, Jr., is an American basketball player who played for the Los Angeles Lakers and won five NBA championships. Johnson is not just a legend in the NBA, but he is also one of the world's wealthiest former athletes. He currently resides in Beverly Park with his wife.
The pair also owns a beach house in Dana Point, California, in Orange County, priced around $ 7.6 million. The couple previously owned a home in Napili, Hawaii, but it was too far away for their children to visit, so they traded it in for the beach house around 75 miles south of Beverly Hills.
PAT SAJAK, MARYLAND - $1.275 MILLION
Patrick Leonard Sajdak is a former weatherman and talk show host who is best known for hosting the American television game program Wheel of Fortune. It's natural to ask if the Wheel of Fortune host utilized his own good fortune to find a lovely home. Well, indeed, he did.
Pat Sajak and his wife, Lesly Brown-Sajak, live in Severna Park, Maryland, with their two children. He does, however, have a second residence in Los Angeles, California. The couple's Severna Park property, which is set in a quiet gated enclave on a small lake, was valued at roughly $1.275 million at the time of purchase.
DON LEMON, SAG HARBOR - $3.1 MILLION
Don Lemon is an American television journalist. Beginning in 2014, he rose to fame as the host of CNN Tonight. In the summer of 2016, Don Lemon joined the ranks of Sag Harbor's newcomers. He paid $3.1 million for a four-story, four-bedroom, five-bathroom house on Rysam Street.
The 2,750 square-foot Sag Harbor home is his haven. While the furnishings and decor do not reflect any one style, the property is made livable by a blend of varied influences. He desired a home, so he built one that was warm, inviting, and masculine. Furthermore, he considers buying the house one of his best moves.
DAVID MUIR, NEW YORK - $7 MILLION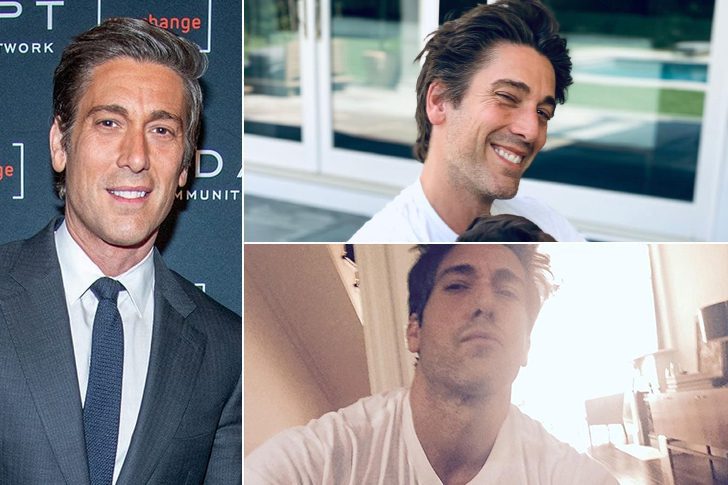 David Muir is a journalist and anchor who is best known for hosting the ABC news show World News Tonight with David Muir and co-anchoring the ABC News magazine 20/20. The TV celebrity paid $7 million for the house on Skaneateles Lake in New York.
The bungalow is a single-family home of 4,300 square feet on approximately 6 acres on Skaneateles Lake. There are six bedrooms, two kitchens, one fireplace, and three bathrooms in the house. Its total market worth is estimated to be around $2.5 million. David previously stated that owning a historic property near his family was a "lifelong goal."
TUCKER CARLSON, FLORIDA - $2.9 MILLION
Tucker Carlson is a television host and conservative political pundit. Since 2016, he has presented Tucker Carlson Tonight on Fox News, a nightly political talk show. Carlson began his media career in the 1990s, writing for publications such as The Weekly Standard and others. The Paleoconservative political analyst and Fox News anchor bought a beautiful property on Florida's Gasparilla Island in the summer of 2020.
The 3,000-square-foot home in the secluded and privileged community costs $2.9 million. This area contains a large main house with three bedrooms, three and a half bathrooms, and a separate guest house with an additional bedroom and bathroom.
SEAN HANNITY, NEW YORK - $8.5 MILLION
Sean Patrick Hannity is an outspoken Republican political pundit and talk show host from the United States. He hosts his own nationally syndicated radio show, The Sean Hannity Show. Furthermore, he has two homes: his main residence in Nassau County and a stunning penthouse in Naples, Florida.
Hannity bought this gorgeous piece of lakefront property at Oyster Bay for $8.5 million in 2008 in Nassau County, New York's Long Island. Built-in 2002, the 2-story home has 7 bedrooms, 8.5 bathrooms, a 1,369 square foot basement. And the three-bedroom, five-bathroom home in Florida is only 2.5 miles from Trump's present residence!
WOLF BLITZER, MARYLAND - $1.34 MILLION
Wolf Isaac Blitzer is a journalist, television news anchor, and author who has worked for CNN since 1990 as a reporter and is now one of the network's main anchors. He hosted The Situation Room with Wolf Blitzer and was the lead political anchor until 2021.
Lynn Greenfield is Blitzer's wife, and the couple lives in Bethesda, Maryland. Blitzer is reportedly said to have spent his whole 26-year tenure at CNN at this residence. During his last year as the Jerusalem Post's Washington correspondent, he purchased the freshly built two-story one block from Congressional Country Club. Its estimated current net worth today is $1.34 million.
ERIN BURNETT, NEW YORK - NOT DISCLOSED
Erin Burnett holds a bachelor's degree in political science and economics. Before joining television, she worked as a financial analyst in the banking industry. Burnett has developed a  show under her name titled Erin Burnett OutFront. Erin lives in a lavish, comfortable home in the heart of New York City, which she purchased in 2013.
High ceilings and sufficient lighting from the expansive windows that overlook the hustle and bustle of the city below characterize her 2-bedroom, 2.5-bathroom home. The apartment also comes with a beautiful marble bath, a breakfast bar in the kitchen, and plenty of closet space.
AL GORE, CALIFORNIA - $8.8 MILLION
Al Gore, ex-Vice President of the United States, is the co-founder and chairman of Generation Investment Management. He is also the founder and chairman of The Climate Reality Project. In addition to this, Al is also a member of Apple Inc.'s board of directors and a senior partner at Kleiner Perkins Caufield & Byers.
He purchased an $8.9 million mansion in Montecito, California, that was previously owned by Oprah Winfrey and Kirk Douglas. Moreover, he also owns a gorgeous southern mansion-style 10,000-square-foot property with 20 rooms. It's in Nashville's posh Belle Meade neighborhood. He had added solar panels, a rainwater collection system, and geothermal heating to the house.
TED CRUZ, HOUSTON - $2.1 MILLION
Ted Cruz is an American politician who was elected to the United States Senate in 2012 and began serving Texas in 2013. In 2016, he ran for President of the United States as a member of the Republican Party. Cruz owns a $2 million property in Houston's River Oaks District.
The three-story home, which was built in 1940, has a total area of 4,142 square feet. It has a  gourmet kitchen that was recently refurbished with rich hardwood flooring and top-of-the-line appliances. Built-in bookcases and an open floor plan characterize the house's main living space, which leads to the formal living room and a corridor.
KAMALA HARRIS, WASHINGTON - NOT DISCLOSED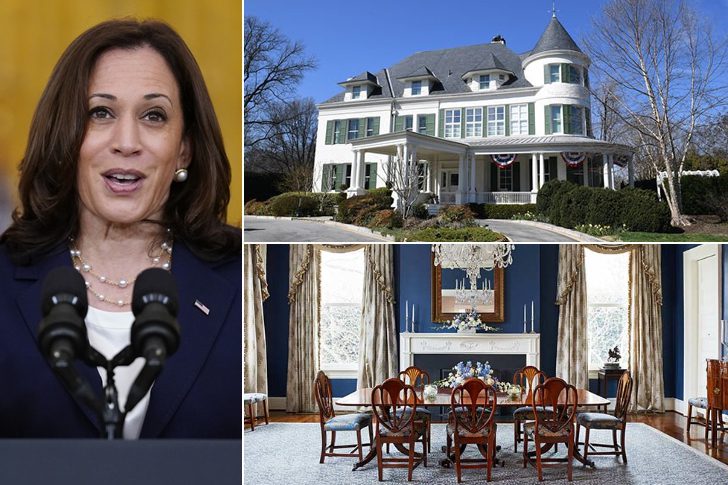 In President Joe Biden's Democratic administration, Kamala Devi Harris is the 49th Vice President of the United States. She was the first African-American and the first woman to occupy the position. Harris formerly served in the United States Senate and as California's Attorney General. In 2021, she moved into the newly renovated official residence.
The mansion, which is on the grounds of the US Naval Observatory, one of America's oldest scientific institutions, was erected in the late 1800s for the superintendent of the USNO. The three-story residence is spread out over 9,150 square feet on 12 acres of land and is designed in the Queen Anne style.
BARACK & MICHELLE OBAMA, MASSACHUSETTS - $11.3 MILLION
Barack and Michelle Obama served in the White House for eight years, modeling a loving, happy partnership for the country and the rest of the globe. Their love story goes back much further, to their days as associates at a Chicago law firm, when they met, got married, and formed a partnership adored by billions. Now the couple resides in a stunning mansion in Massachusetts.
It is an $11.75 million estate on Martha's Vineyard, which is just magnificent. There are seven bedrooms, two guest wings, and an outdoor pool on the property. It is situated on a 29-acre land with stunning sea views of its private beach
COLIN KAEPERNICK, NEW YORK CITY - ESTIMATED $3 MILLION
Colin Rand Kaepernick is a gifted quarterback player who is now a civil rights activist. While Colin was starting his career, he used to play for Nevada Wolf Pack. After observing his exceptional performance, Colin was selected by the 49ers to play professionally. He won numerous prestigious awards like the Sports Illustrated Muhammad Ali Legacy Award, GQ Magazine citizen of the Year, Ripple of Hope Award, and many more.
After having a successful career, he now lives in a three million dollar condo located in New York City. The mansion is filled with amenities like 24*7 house care, a swimming pool, a modern garage, and whatnot.
JEFF GORDON, CHARLOTTE - $4.4 MILLION
Jeff Gordon is quite an established name when it comes to Car Racing. With his decades of experience, hard work, and contribution to the field, he has achieved numerous accolades. His career as a stock car racing driver lasted from 1993 to 2015. Gordon was selected to NASCAR's 50 Greatest Drivers list in 1998.
Jeff is currently living happily with his wife Ingrid and two children in a beautiful mansion in Charlotte, North Carolina. The property is vast, and along with four bedrooms and several bathrooms, it takes up a large portion of the yard. Of course, he has a six-car garage with additional space above for a guest house.
Janet Jackson, Nevada - $520K
Janet Jackson is a renowned American singer, songwriter, actress, and dancer. Jackson is the youngest and the tenth child of the Jackson family. Having sold more than 100 million records, she is one of the world's best-selling artists. Jackson rose to prominence while breaking racial and gender taboos through her lyrics.
She is equally virtuous in real estate investment as she has owned multiple priced estates over the years. Though Jackson lives in London with her son at present, she has properties there in the U.S. also. Her Ping Drive house in Nevada was a 4,636 square foot villa and cost around $520,000 when she bought it in 2002.
Mark Ruffalo, Upstate New York - Not Disclosed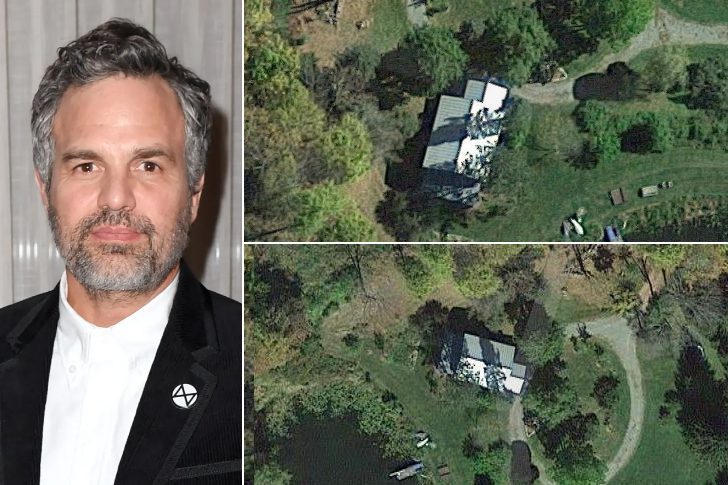 Mark Alan Ruffalo, professionally known as Mark Ruffalo, was born in Kenosha, Wisconsin, on November 22, 1967. Mark is a talented actor who has appeared in critically praised films and plays. However, he is arguably best known for playing "the Hulk" in a number of superhero films. He began acting, playing a sufferer in low-budget movies like The Dentist and Mirror Mirror 2: Raven Dance.
Mark, as a human being, is extremely kind and humble. So much so that he has given his entire earnings to the people in need. Ruffalo stays in a minimalistic house that is covered in nature, situated in upstate New York and is simple, just like him.
Justin Timberlake, Montana - $35 Million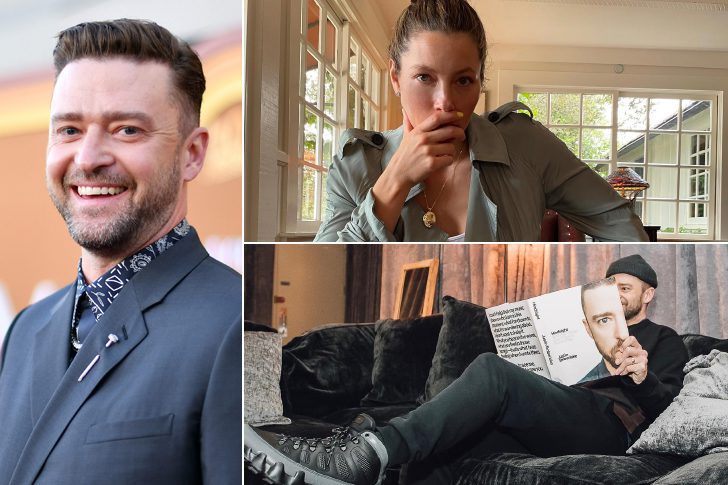 Justin Timberlake is a Grammy award-winning singer. With a fulfilled music career, he has released five solo studio albums and starred in several Hollywood films. As an artist who continuously reinvents himself, Timberlake is one of the most popular performers today. Justin's last album, titled Man of the Woods, was released in 2018.
His work ethic makes him one of today's most successful entertainers. Alongside a sorted professional life, Justin has a beautiful personal life. He is a married man and is the father of two children. Timberlake moved to Montana a few years ago. The home features an open layout with a kitchen and a great area at the center.
Mila Kunis, Santa Barbara - $10 Million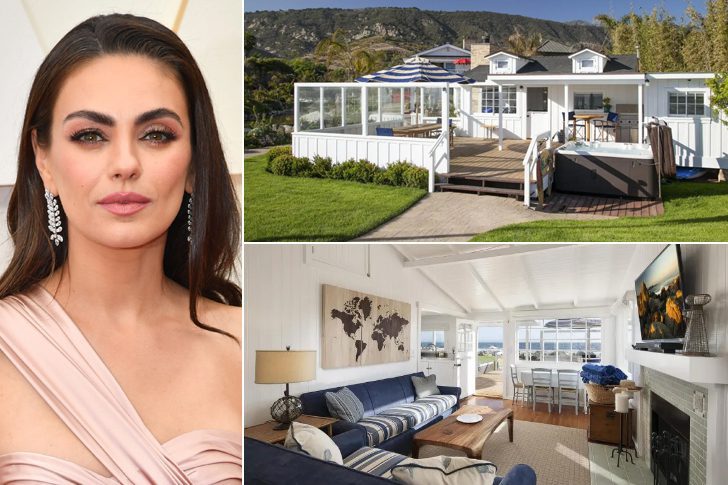 Mila Kunis is known for being one of the most talented and successful American actresses working today. Kunis has starred in a wide range of films, from romantic comedies to action thrillers, and has won critical acclaim and a large fanbase along the way. She started out as a child actor on shows such as and progressed to larger film roles, including 2010's hit Black Swan.
With her stunning good looks and exceptional acting skills, it's no wonder she continues to be one of Hollywood's most sought-after actresses. The gorgeous celebrity resides in an even gorgeous house located between the beaches of Santa Barbara. She lives there with her husband and kids.
Cliff Richard, New York - $800k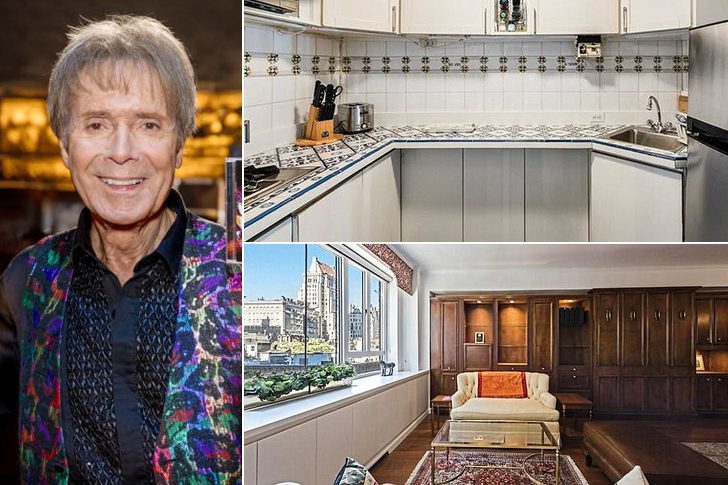 In 1958, Cliff Richard made his rock'n'roll debut with the number-one single Move It. At the time, he was regarded as Elvis Presley's equal in Britain. Additionally, as an actor, he featured in movies such as Serious Charge, Expresso Bongo, and Summer Holiday. The last two movies, which Cliff made after becoming a pop star, were both huge successes for him in Britain.
The prominent singer and actor left the United Kingdom and his beautiful mansion in Barbados in 2019. The bungalow had half a dozen bedrooms, a family TV room, a spacious kitchen plus laundry, and a powder room and was worth $6 million. Now, however, he resides in New York.
Engelbert Humperdinck - Leicester, Price Unknown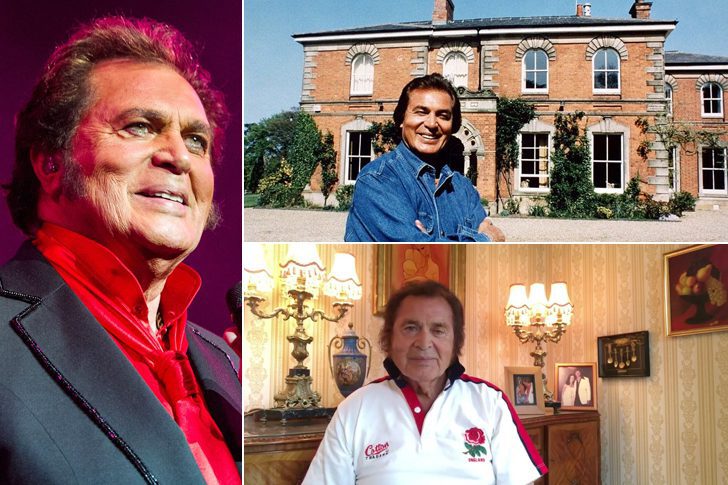 Engelbert Humperdinck is a legendary singer known for his impeccable singing voice and timeless romantic ballads. In addition to his successful career as a singer, Humperdinck also enjoyed a successful career as a stage actor. He made several appearances on popular TV dramas like "The Love Boat" and "Hotel and Fantasy Island."
The crazy fan-following that this man has is still unbelievable, and he uses his social media quite frequently to give them sneak peeks into his life. When he shifted to his residency in Leicester, he made a tutorial and shared it with his fans on YouTube. He's also regular with his live performances and concert tours.
Shirley Bassey - Monte Carlo, Price Unknown
The voice behind several James Bond theme songs, Shirley Bassey is a legendary Welsh singer who has been entertaining the masses for over six decades. With a career full of hits and achievements, Shirley is still going strong even at the age of 85.
She owns several properties all around the world, but the one that she is most associated with is her apartment in Monte Carlo. Shirley has been living there for over two decades and loves the city for the cheerful vibe it offers. She has often talked about her life in the city and how things have changed since she moved here.
Rod Stewart - Dublin, $6.5 Million
Ever since he first started performing in the early 1960s, Rod Stewart has been a mainstay of British rock and pop music. With his amazing voice and richly textured style, Stewart has won legions of fans around the world and continues to perform to packed houses today.
With such stature, it should come as no surprise that Rod owns some of the grandest abodes. He had lived in his magnificent 10-bedroom 18th-century home on the outskirts of Epping Forest, Essex, for over 30 years. Just recently, Rod invested in a $6.5 million luxurious apartment in Dublin, Ireland. The 3875-square-foot penthouse offers a lavish living room and a sizable terrace.
Van Morrison - California, Estimated $7 Million
Celebrated singer-songwriter Van Morrison is one of his generation's most successful and respected artists. In the 1970s, the Irish singer furthered his reputation by putting out a number of successful albums and putting on breathtaking live performances. Morrison has won a number of honors for his works, including a Brit Award and two Grammy Awards.
Talking about the legendary singer's whereabouts, Morrison currently resides in Belfast, where he was born. But, he still owns a beautiful property in Marin County, California, which is estimated to be worth around $7 million. Van absolutely adores the house and has stuck by it for a long time now. He often visits the place as well.
Neil Diamond - Malibu, $7.25 Million
Neil Diamond is considered one of the greatest songwriters. He went to NYU, where he began playing the guitar and writing songs. After graduating from college, Neil moved to LA to pursue a career in music. In 1966, Neil released his first album, Solitary Star. Neil's career took off from there, and he soon became one of the most successful recording artists of all time.
Neil and his lawfully wedded wife since 2012 live on a massive beach pad in Malibu. The bungalow features glass front doors open to a great spacious room with a vaulted ceiling and glass walls. The terrace and pool areas can be reached via sliding glass doors.
Robbie Williams - Los Angeles, $49.5 Million
Robbie Williams is one of the most successful English singers and songwriters in history. He has sold over 80 million records worldwide, making him one of the best-selling artists of all time. Robbie's powerful voice and energetic performances have won him fans all over the world. He rose to popularity when, at the age of 16, he joined the all-male group "Take That" as the group's youngest member.
As for where the sensational artist resides, like many other prominent celebrities, Williams has made LA his home since 2022. He invested $49.5 million in the house that is equipped with eight large bedrooms, a fireplace, a private gym, and many more.
Priscilla Presley - Los Angeles, $4.8 million
Priscilla Presley is an impeccable personality who has achieved a great deal of success in both fields of acting and business. Priscilla is perhaps best known for her marriage to Elvis Presley, but she has also enjoyed a long and successful career in the entertainment industry. She has served as the ambassador of the Santa Barbara-based "Dream Foundation" since 2003.
Priscilla currently resides in Los Angeles, where she owns a beautiful home that is estimated to be worth $4.8 million. The property features a number of luxurious amenities. There are three spacious bedrooms and a powder room, as well as recently remodeled ensuite bathrooms in each of the bedrooms.
Elton John - Windsor, $5 Million
Elton John is a best-selling singer-songwriter who has established himself as one of the UK's most popular performers. Elton made his stage debut at age 15 in 1962. Performing well-known ballads under the stage name "Reggie," he later started recording music and eventually launched a solo career. With seven straight Number One albums on the US album charts, John was one of the most powerful commercial forces in rock during the 1970s.
When not performing or on vacation, John lives in his Windsor estate with his husband, David Furnish, and their children. It has numerous bedrooms, as well as an opulent library, a gilded salon, and acres of exquisite grounds.
Donny Osmond - Utah, Price Unknown
In the early 1970s, Donny Osmond was one of the most popular teen idols in America. Moving ahead in his career Osmond went on to be a successful singer, author as well as an actor. He has starred in many Broadway shows and is additionally is also a popular television host.
On Dweezil Zappa's star-studded cover of the Bee Gees' Stayin' Alive, which debuted on Zappa's 1991 album Confessions, Osmond provided the guest vocals. Donny currently resides in Utah, where he owns a beautiful home. The apartment features a number of luxurious amenities. The couple often has family gatherings in their spacious garden, which includes a cool pool with patio chairs.